As you know, the flagship material of our surf ponchos is terry cloth. The majority of the models in the ALL-IN range are made with this resistant 100% cotton material, which is reminiscent of the terrycloth towels in our bathroom. We have listed the advantages and disadvantages of the sponge below.
Why terry surf ponchos?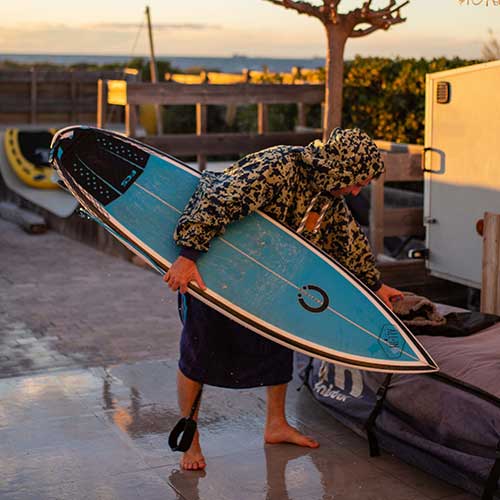 Originally, the first bath ponchos were designed in terry cloth. Logical, because their goal was to replace the well-known towel, to make it a more suitable accessory after a surf session for example.
The terrycloth surf poncho has arrived, and it is much more practical, functional and comfortable to change into than wrapping yourself in a bath towel or putting on a terrycloth bathrobe. It has thus become the standard and the most widely distributed in surf shops.
The Benefits of Sponge for Surfers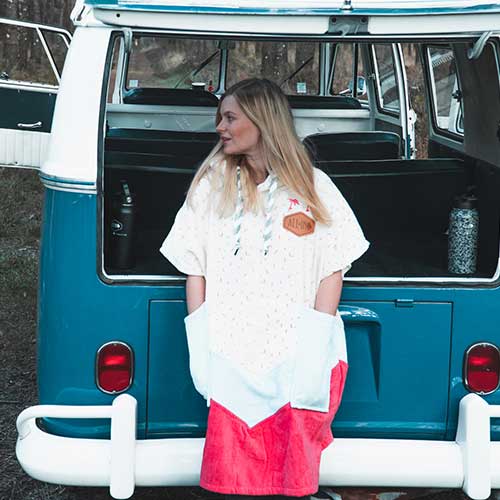 But then, what are the advantages of the sponge surf poncho?
Above all, we often choose terry cloth because it combines softness, thickness and resistance. And that we like to wrap ourselves in it when we get out of the water to dry off and warm up at the same time.
We also like how easy it is to clean: a quick spin in the washing machine and your equipment is all clean, without getting damaged. Why ? Because it is 100% cotton! And you know the qualities of this natural material. We love using it, especially when it is Oeko-Tex and AZO free certified, for the greater safety of our customers.
Of course, we will also mention its absorption qualities: you will quickly be dry after putting on your terrycloth surf poncho! And super comfortable.
Terrycloth surf ponchos: the disadvantages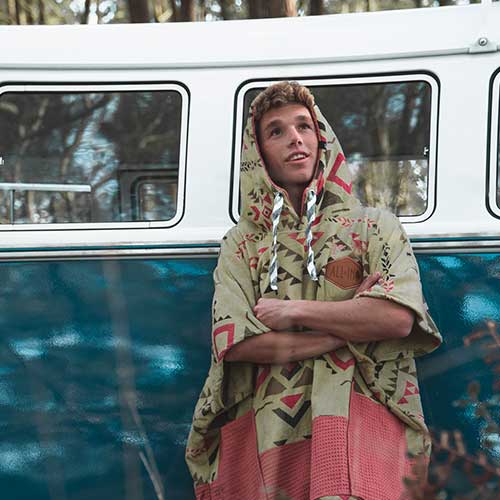 On the other hand, it is also possible that the terry cloth surf poncho is not the one for you… Its thickness can make it bulky if you want to travel light for example. In this case, opt for a microfiber model (for the curious and interested, discover the advantages of this material right here!). You should also know that the sponge keeps you warm! We love it for that, but if you want a lighter material for your summer sessions, it's not to it that you should turn but rather to our "honeycomb" version or microfiber, to gain in lightness and finesse.
You now know more about the sponge, its advantages and disadvantages. Don't worry, whatever your need, we have everything planned at ALL-IN: a multitude of useful and original products, and essential if you like water sports, are available on our e-shop. Poncho specialists, we offer our products (sizes, materials, cuts, colors, long or short sleeves, etc.) to suit as many people as possible. Visit our website to learn more and contact us with any questions.