All-in evolves towards a sustainable approach
The ocean, the forest, the mountains, the countryside… Nature offers us every day the opportunity to practice our favorite outdoor sports: surfing, windsurfing, stand up paddle, kitesurfing, wake, running, swimming, etc. We're in love! This proximity to our environment and the riches of our planet has given us a special sensitivity for the preservation of our resources. We apply it on a daily basis in the development of our business. So let's get back to our serious two minutes, time to introduce you our ecological transition.
We first thought about becoming Minister of the Environment, or chaining themselves to trees in the Amazon to avoid deforestation, but we finally found better: to take concrete actions at our level and to grow our brand in respect of our values and our environment.
Being eco-responsible is not a fad, but a long-term state of mind. Here's how we develop it.
STRICT GOALS
The ecological transition is a key step in the development of our products. How bad? If a product in creation satisfies us technically but not ecologically, it will not see the light of day. We impose this rigour on ourselves to build a sustainable brand.
A PERMANENT QUESTIONING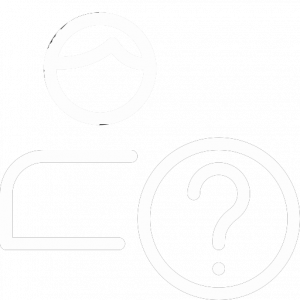 "Hundred times on the job hand over your work". We got the message right! We are not content with our successes and always try to go further. On daily watch to discover the latest advances in eco-design, we make the most of them, on our scale with actions with immediate or longer-term results. be a little more "green" every day!
FINDING THE RIGHT COMPROMISES No interest in developing eco-responsible products if they are inaccessible. We work for ecology and your savings by always offering you fair and accessible prices.
Want to participate in this commitment?
Check out our new upcylcing program!
WE RECYCLE YOUR PONCHO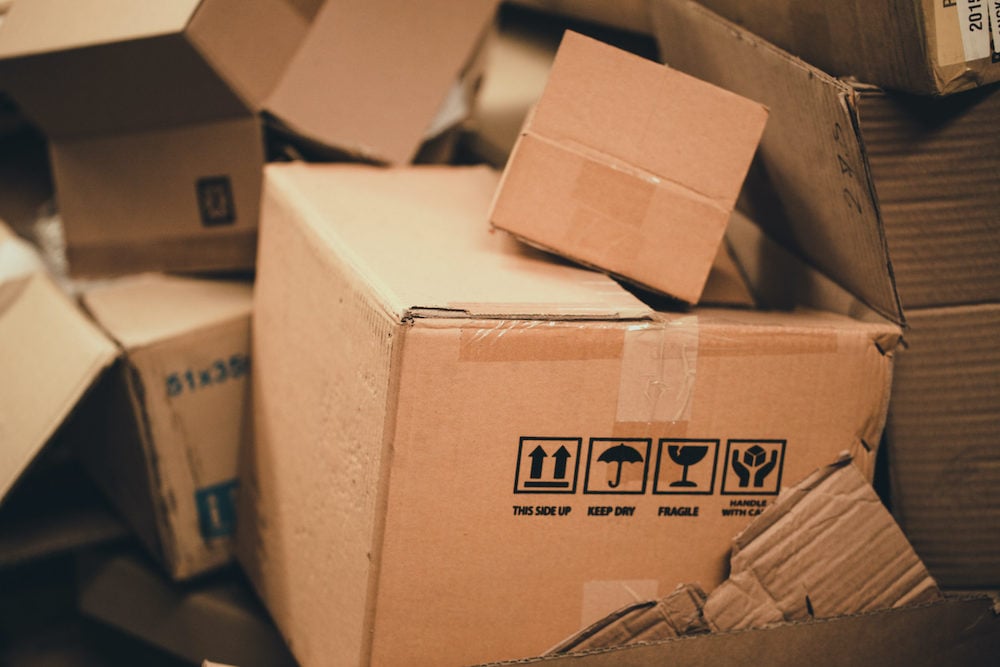 Nothing throws at ALL-IN! We are committed to reusing each containerand extending its lifespan Thus, the cartons in which we receive our goods are stored if they are in good condition, and they will be used again to ship our products. About 4,000 cartons a year avoid ending up in the trash prematurely! An economic and ecological gesture, and a chance for our boxes to make beautiful trips.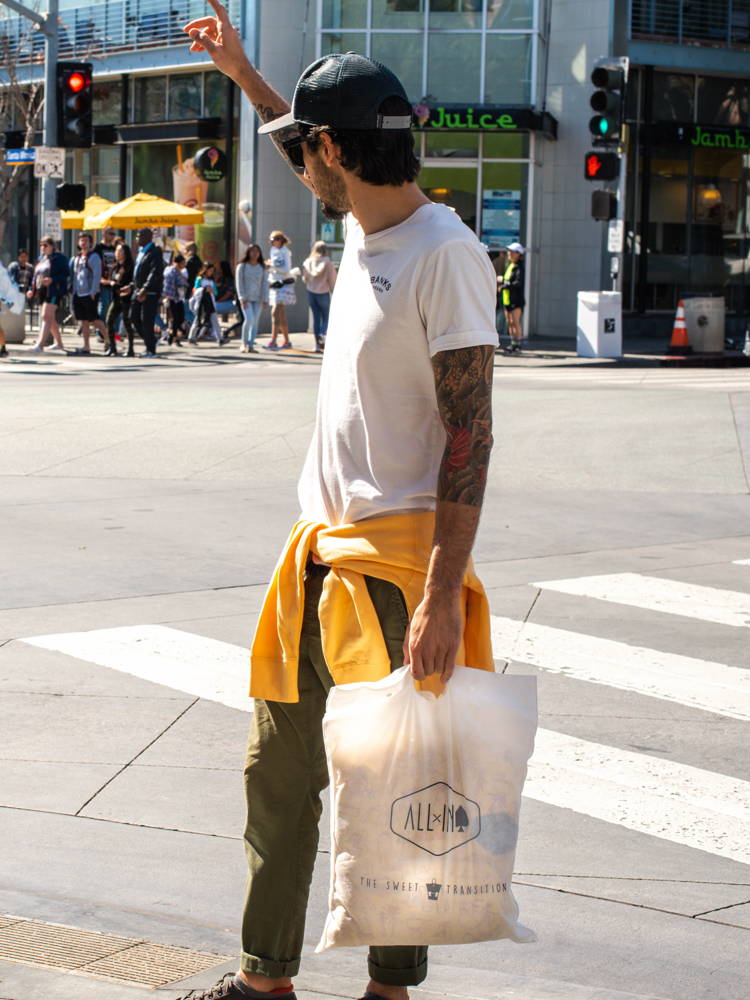 We no longer use polybags
Do you know the polybags? These plastic bags have been part of the textile industry landscape for years. Used to protect individual items during transport and storage, we did not like them. Between deliveries to resellers and products from our warehouse, we noticed an astronomical amount of little used plastic and then systematically discarded, just at our small level. Imagine the volume on a global scale! In 2020, following this alarming finding, we decided to replace the polybags of ponchos with polypropylene canvas bags that have two great advantages: being reusable for your shopping but also recyclable at the end of life for storage at home for example. For you: a nice ALL-IN bag that comes with your product. And for the planet: one less amount of plastic! At our level, this already represents 20,000 fewer polybags in this first year of transition. Our goal is to ban them on all our products from 2021.

OEKO-TEX Standard 100 and Azo free standards
We closely monitor the quality and safety of our products. That's why we only select STANDARD 100-labelled raw materials by OEKO-TEX® and AZO-FREE.
– Awarded by an independent body, OEKO-TEX's STANDARD 100 certification® goes beyond national and international standards and guarantees you products that are harmless to the skin.
– The AZO-FREE label assures you that the dyes used on our textiles are free of heavy metals or hazardous chemicals and therefore pose no risk to you or the environment.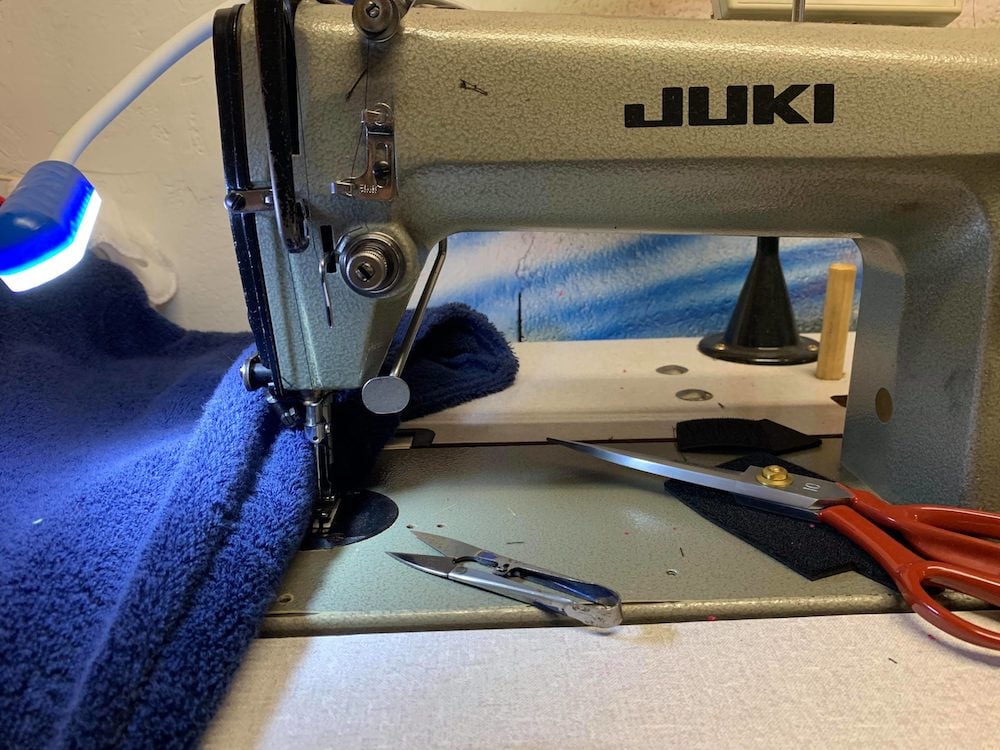 We work with responsible manufacturers
Since the start of the ALL-IN adventure in 2012, we have been proud to work with the same suppliers. The ones we have selected for their qualities, both human and professional. We have forged a real relationship of trust with these partners, ensuring respect for the working conditions and the quality of the products,which are essential for our brand.
Discover the Salty Belt: a patented and eco-friendly product, made in our workshop in Hossegor
The product that best illustrates our efforts for our eco-responsible transition is our Salty Belt waterproof belt. We thought it all right for minimize its ecological impact. Made in France, by hand, and from an eco-responsible material : YULEX TM, natural rubber with outstanding performance.
Discover its many benefits for you and for our planet !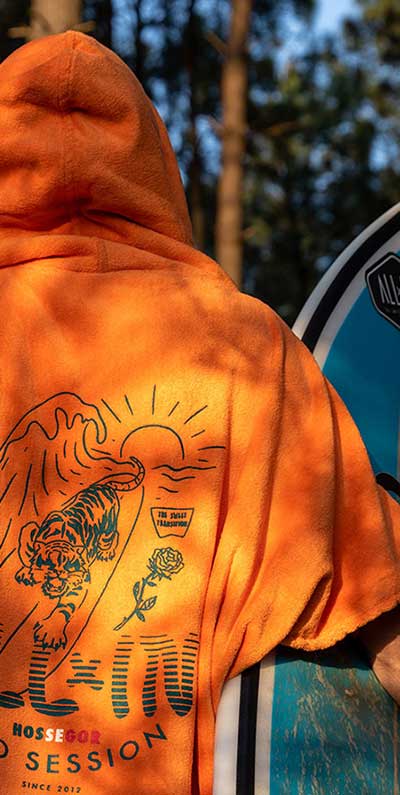 Sign up for the newsletter to get 10% off your first purchase!
Sign up for the newsletter to get 10% off your first purchase!