Discover our fun and colourful picnic mats that will promise you a unique moment with your family, friends or lovers. A picnic, you have to prepare it! The most important thing: the food. A small sausage, seasonal vegetables such as tomatoes and cucumbers (essential), bread and cheese (you're either French or you're not), assortments for all tastes, and that's it.
As for your choice of picnic mat, it all depends on your use. Our products offer a waterproof surface to ensure that the other side, the one you sit on, remains completely dry and clean. In addition, this waterproof nylon surface helps to protect against sand, which could get through less dense fabrics if you choose to picnic on the beach for example.
You will also find a practical elastic band for easy storage.
The brand's advantage: we are the kings of design! Discover our different articles, each with its own unique design.
We have not neglected quality, with products that are both comfortable and practical. Our products are OEKO-TEX® certified (no chemical elements harmful to the skin and the individual) and AZO free (dyeing without heavy metals). Your future carpet will follow you on your travels without any problem, whether it takes you camping or even in an outdoor park.
It can also be used as a mini playground for children if you put it inside, to protect the floor for example. Turn it inside out and you've got an emergency blanket!
Take advantage of our fair prices and order online for delivery within a few working days.
Also check out our [large beach towels](https://all-in-company.com/etiquette-produit/grand-modele/) if your primary need is to dry off!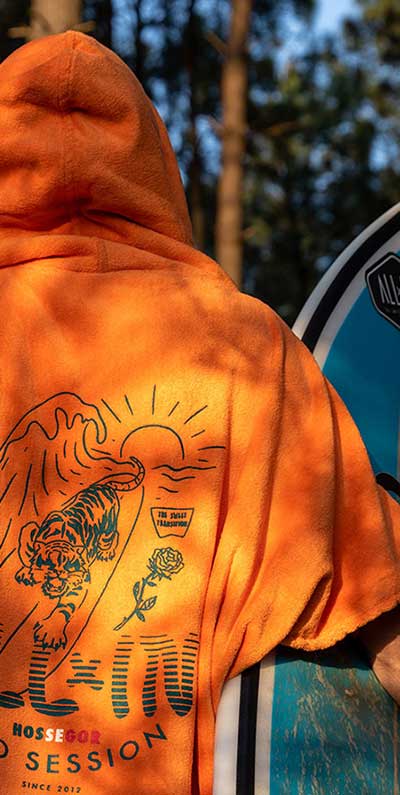 Sign up for the newsletter to get 10% off your first purchase!
Sign up for the newsletter to get 10% off your first purchase!