There's nothing like a picnic at the beach. That said, when we go to the beach, it's rarely just to eat. You swim, surf and enjoy the sun until the sales start to fall! At that point, it becomes essential to have an insulated beach bag to keep your food and drinks cool. In the sun, food can quickly lose its freshness and taste if it is not protected. The same goes for drinks. We all know that champagne does not have the same effect when consumed warm…
We offer a super convenient 23L size. Enough to fill it up for a good meal with your family or your loved ones. The isothermal bag is made of insulating aluminium, a material known for its ability to keep food fresh.
Our ponchos are mainly
unisex

To see everything it's over here 👇
Keep your meal cool with our insulated beach bag
At 500 grams, our insulated beach bag is very easy to carry and can hold a significant amount of food for classic outings with family and friends.
Take advantage of our unique colours that are sure to make a statement on the beach.
Ideal size for carrying food and drinks, it is 33cm wide and 22cm high. Depth is similar to the width: 33cm.
It won't replace your traditional cloth beach bag for carrying your sun cream, towels, beach ponchos and all that goes with it, but it's a must-have accessory when there's more than a swim on the agenda!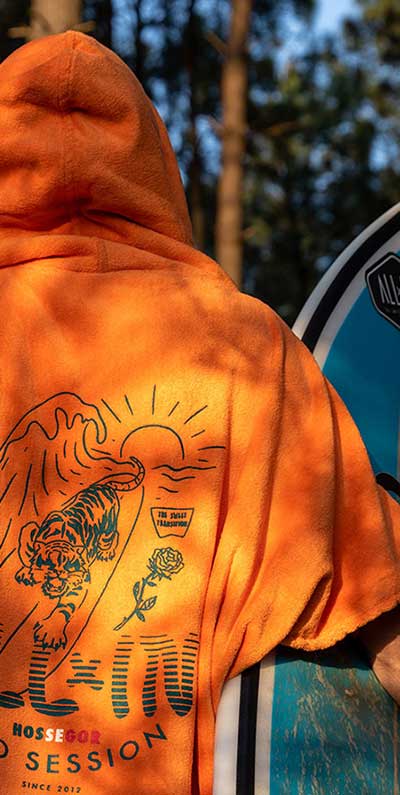 Sign up for the newsletter to get 10% off your first purchase!
Sign up for the newsletter to get 10% off your first purchase!