You have to admit that changing on concrete or even in the sand is never very pleasant. You either hurt your foot or get it all over. Surfers are pretty resourceful, and have started using shopping bags and other substitutes to change after the session. But you know us, when surfers have a need, ALL-IN steps in!
So we've developed an ultra-practical diaper bag, with the perfect size for changing in the right conditions.
The bag can be folded up completely for easy transport. It is of course waterproof and will not let a drop of water escape when carrying your wetsuit!
A word about ALL-IN wetsuit buckets
It is one of the ideal accessories for surfing. It allows you to store your wet suits without putting them everywhere. We also insist on its "multi-purpose" aspect, because nothing prevents you from putting a leash, wax (packed) or other accessories in it.
It is designed for all water sports enthusiasts. As useful for surfing as bodysurfing, sailing, even Nordic walking.
The ideal size is 50L, but for children, for example, we have a 30L model.
As long as you have a surf sock on your board, your trunk will remain completely intact!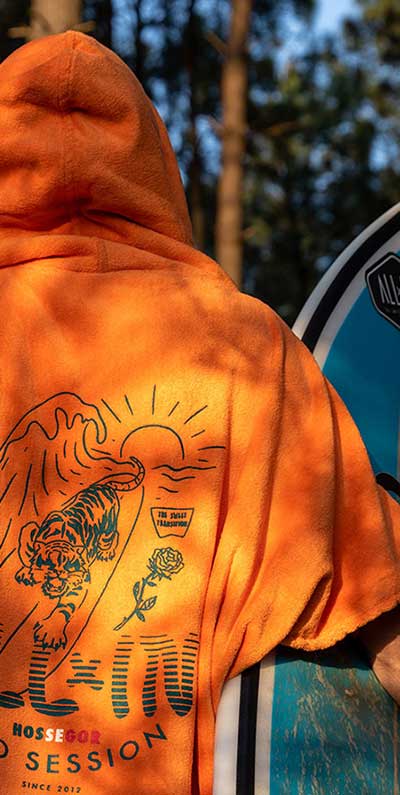 Sign up for the newsletter to get 10% off your first purchase!
Sign up for the newsletter to get 10% off your first purchase!