Enamel MUG, BPA FREE
light and unbreakable, ideal for camping
size : 500ml / 17oz
Hand wash recommended
Riddle 👇
What do a bottle of beer and an ALL-IN poncho have in common? The recycling ! We have found how to transform and reuse your ponchos at the end of their life… Come here for more information on ALL-IN's recycling operation.
Un sac + un dessous de verre ALL-IN offert !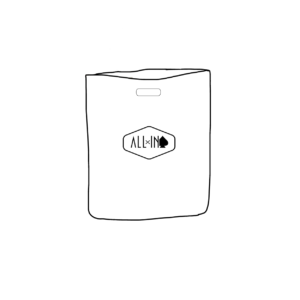 Vous l'avez compris, ALL-IN s'engage pour l'environnement. Fini les sachets de transport en plastique, vous recevrez votre poncho dans un joli sac réutilisable siglé ALL-IN ainsi qu'un dessous de verre 100% en liège qui vous servira dans votre quotidien. C'est cadeau !


SHIPPING IN 24H
RETURNS ACCEPTED